Estimated read time: 5 minutes
In our second post previewing this year's Annual Summit for Digital Innovation in Education, we take a look at a topic that is becoming increasingly important; assistive technology.
Don't forget, subscribers to our weekly What Is Good newsletter can get a 10% discount on their ASDIE 2018 ticket – sign up and save now!
As consumers, we're becoming increasingly empowered, and with that empowerment, we're becoming more demanding, impatient, and expectant.
We no longer want to search too hard for relevant information. We expect information to be presented to us, highly tailored to our unique needs and wants – without having to explain what those needs and wants are. And we don't want to wait; we expect the answers to anything we could ever possibly want to know, go, do or buy at our fingertips in an instant.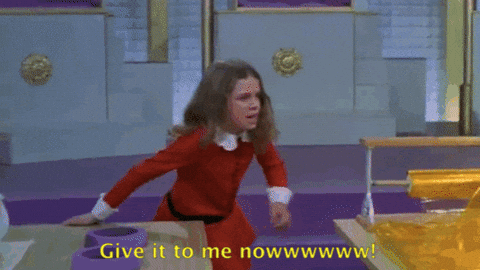 As marketers, we have to lay down and pander to this brat-ish behaviour! We must be there to serve our audiences at every single micro-moment with increasingly personalised, relevant information.
It's no longer enough to simply shout about our brand; we have to show how our brand is the answer to the consumers wants and needs and assist them through every point of the customer user journey with useful content and click paths based on context, intent and efficiency. In what Google has called 'The Age of Assistance', only the most helpful brands will win.
Here are just a few of our favourite examples of brands providing an assistive experience for their customers:
Redken's Hair Diagnostic Tool
Mobile searches that contain 'for me' have grown over 60% in the last two years, and searches including 'should I' have increased by 80%. This shows the need for brands to be providing highly personalised information in response to these queries.  
If you type in 'what shampoo is best for me' or 'what shampoo should I use', you'll be presented with Redken's Hair Diagnostic Tool; a simple series of questions that will determine an entire hair care routine, bespoke to your hair type and styling preferences. By taking away the guesswork and assisting customers just as they would be by an in-store sales assistant, they will feel assured that the recommended products are suitable for them.
Under Armour Record App
Under Armour are more than just a sportswear retailer, and their latest app is a great example of investing in technologies to build an assistive, and therefore industry-leading, brand. The app, Record, is able to pull user data from wearable devices and various other apps and offer highly personalised training and lifestyle advice based on aggregated wisdom.
KLM Royal Dutch Airlines Care Tag
Dutch Airline, KLM, are extending their stellar inflight customer service to the entire trip. Their smart luggage tag guides passengers around their hometown of Amsterdam, using GPS to provide location-based tips and tricks for navigating the city from the KLM crew.
To find out more about marketing to students in The Age of Assistance, join Natives Group and Google at the Annual Summit for Digital Innovation in Education (#ASDIE18). Google's Meaghan Rogers will help attendees understand the new consumer that is emerging, frame the shift you need to embrace to be more assistive, and contextualise everything in the light of the major technology driving it all.
#ASDIE18 takes place in London on Thursday 19th July, and will bring student marketers together to hear the latest in, and future of, youth marketing trends as well as how and why these can be employed to build an effective brand. Alongside Google, you'll hear from Facebook, L'Oreal and our very own editor of The Native (to name just a few!). Limited tickets remain, so get yours now!