Estimated read time: 8 minutes
After seeing his team lose a big match at Wembley over the weekend, our editor realised something; Facebook's algorithm doesn't like him very much.
How's your relationship with the Facebook algorithm? Good? Bad? Ambivalent? Whichever you pick, I'll bet you're not being trolled every time you log in, are you? Lucky you; I am.
Let me explain…
Last Saturday afternoon I was one of more than 80,000 people in the stands at Wembley Stadium for the Championship play-off final, between my beloved Aston Villa and Fulham. This was my first time watching my team in person at the national stadium and the stakes couldn't have been much bigger; a chance to return to the Premier League, a chance to be back on Match of the Day and not far off £200m in the club's bank account over the course of a season.
Unsurprisingly, I was nervous. Hella nervous. But, I was also indescribably excited, an excitement fuelled by the atmosphere in the Villa end, which had become a sea of claret and blue for the day.
The sheer noise around me was incredible. Villa'a players were getting a rousing reception as reward for simply coming out of the dressing rooms for a warm-up, every player's name greeted with delirium as our team was read out, while those of the opposition were drowned out with chorus after chorus of songs.
It was magical. There was a sense of anything being possible that afternoon, the sun was shining and the stage was set. It's the kind of atmosphere and excitement you'd want to keep forever.
Which, thanks to Facebook in the days since, I've been able to do. The only problem is this…Aston Villa lost.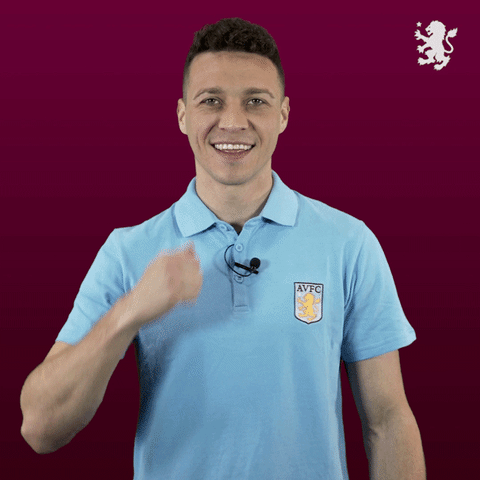 That's right. We lost. That bubble of pre-match excitement was burst by Tom Cairney's first half goal and Villa's inability to put the ball in the Fulham net, even playing the final 20 minutes with an extra player.
Where the walk from Wembley Central station to Wembley Stadium a few hours earlier had been a breeze, the return journey was a slog. As was the sweaty London Overground ride to Watford Junction, the overly long wait at Watford with nothing more than a few podcasts and a disappointing sandwich for company and a final train journey home.
Once home, the game was just about out of my system. Move on. Get ready for next season. Forget what I'd just seen.
But, Facebook won't let me.
Sunday morning, I log in and see this.
Bam, punched in the gut before breakfast. Still, I suppose I can let that slide – it's just a slip of the algorithm. Surely, I'll get something more recent next time I look, after all, 'timeliness' plays a big part on these things, right?
Later that afternoon, I log in again. And get this.
Oh great, the players arriving – still full of hope and the score still at 0-0. Thanks. Just what I need. That's your last free hit now Facebook algorithm – don't rub any more salt into my open wounds please.
Later that evening, another log in…and this.
Please. Stop.
But it didn't – Monday morning it served me this false hope of another 45 minutes to save our season…
Before finishing me off with another kick in the feels on Monday evening.
All those fans, so excited, so full of hope. About to have their day ruined.
This is the point where it dawned on me. The algorithm controlling my Facebook news feed is, without doubt, a Birmingham City supporter. No other being could be so cruel as to force me to relive this wasted hope at the top of my timeline every time I login.
I leave Facebook alone for another night and come back it on Tuesday where, finally, I'm served some Aston Villa content from after the game. But still, it hurts…
I'm not crying – you're crying.
So, what is the point to this post, you might be wondering? Well, other than to show you why I'm not Facebook's biggest fan right now, there isn't really one. I'm writing it more as an act of catharsis.
Although, now I think of it, I guess it shows that these algorithms still have a way to go. Think about it; they were introduced to make your experience on Facebook (in this case) the best it could be every time you log in, to filter through the 1,500 possible bits of content it could show you and deliver the goods.
Now, I don't know about you, but I wouldn't count showing content that makes you shout "fuck off!" and throw your phone on the floor as being a good user experience.
Putting my social media professional hat on, I can understand why I was served the content I was. It came from a page I interact with regularly, it's nearly all rich media and all of those posts were getting loads of engagement. Facebook's computers ran through its checklists and concluded that, yes, I probably want to see this content.
What it didn't account for was the wider context around these posts. And, unless it really was programmed by a Bluenose, it had no reason to expect that the content it picked for me would be nothing more than an extra dagger in my heart.
Some human involvement could have spared my pain here, but that's not in any way a practical solution to my very first world problem. So, I guess I'll have to suck it up and deal with it. Sigh.
Of course, Facebook could just give us all chronological timelines as a default and none of this would have happened. But, that's another rant for another day.
For now, I'll dry my eyes and get ready for it to happen all over again next year.
UTV.