Estimated read time: 15 minutes
Earlier this month, we ran a snapshot survey for folk who work in higher ed social media. Now, we're bringing you the results – hope you find them interesting!
As much as anything else, the point of the survey was to act as a bit of a stock-take – a chance to see what people are up to and whether any clear patterns emerge. That and, well, we're a bit nosey about this sort of stuff!
47 people took part in the survey, which was live for a few days at the start of May 2018 – thanks to everyone who filled it in. Our plan is to run these things every few months, so don't worry if you missed out this time – you won't have to wait long to be involved in the next one!
Right, enough preamble – let's see what our survey said.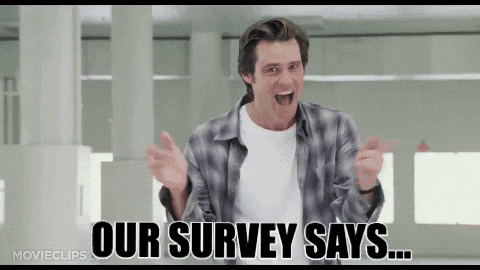 Official channels – the usual suspects
To kick off, we wanted to know on which social media channels your institution has an official presence. The results probably won't be a surprise, but that doesn't mean we're not going to include them.
The headlines are that everyone is on Facebook and Twitter (98% of respondents for both), while almost everyone is also on Instagram (94%), LinkedIn (91%) and YouTube (90%).
There was then a pretty big drop to Snapchat, the next most popular channel, where 68% of respondents had a presence.
After that, the numbers start to get really small as we dig into more niche networks, with far fewer respondents working at institutions that have a presence on Pinterest (22%), Sina Weibo (18%), WeChat (15%) and WhatsApp (7%).
So, what does this tell us? Well, Snapchat is still clearly dividing opinion, while Pinterest is perhaps only suited to certain organisations. The low figures for the two Chinese networks is perhaps surprising, given what an important market China is in 2018.
Of course, with China, there could be a number of things holding you back – the language barrier is obviously one. And, it could well be that more institutions do have a presence on these platforms, but that no-one has told their social media managers yet.
If you're on the lookout for more help with Chinese social media, our friends at Netizen Natives would be happy to help (shameless plug alert).
As for WhatsApp, it's clearly not a priority network for our respondents. That's understandable – to do it well, it's pretty resource-heavy. If you can't do it properly, it's best not to do it at all.
Instagram > Snapchat
Next up, we forced our participants to pick their favourite (and least favourite) children; we wanted to know which channel they would keep if they could only save one and, conversely, which would bite the bullet if one had to be removed.
The results reflected a wider trend we've seen across social media in 2018 – Instagram smacking down Snapchat.
That's right, Instagram was undeniably the platform that higher education social media managers would save – in fact, looking at the word cloud generated by this question, very few other channels even made it into the mix.
The winner for the second part of this question was just as clear-cut – it really looks like people are ready to ditch Snapchat. Although, as you can see in the word cloud, Facebook, Twitter, Pinterest, LinkedIn and YouTube all got a couple of mentions, which was interesting to see.
Lots of Stories
It's hard to deny the growth of Stories in 2018. Mark Zuckerberg has said he thinks they'll surpass news feed updates in the not-so-distant future, and we've even had a guest blog about them.
So, when we asked how often you guys are creating Stories, it's understandable that you are doing them on the reg. In fact, a third of you are creating them daily, while another third are doing so every couple of days.
Stretching the definition of 'regularly' a bit further, 10% of you are creating Stories once a week and another 10% every two weeks.
As for the rest of you, respondents were evenly split between doing Stories once a month, only on special occasions or not doing them at all – with all three categories coming in at around the 5% mark.
Now, just because the majority are doing Stories almost every day, it doesn't mean that's what everyone should be doing. However, you do have to wonder what sort of advantage people using Stories regularly are gaining over those who don't – if nothing else, more eyeballs on their content more often will surely help with brand awareness?
Top channels
For the next set of questions, we wanted respondents to pick just one social media channel they felt did the best job of reaching a specific audience. Here's who won for each…
Best for reaching current students – Instagram
Best for reaching prospective students – Instagram
Best for reaching alumni/graduates – Facebook
Best for reaching business influencers – LinkedIn and Twitter
Best for reaching your own staff – Facebook and Twitter
Best for reaching the media – Twitter
The standout here has to be Facebook trumping LinkedIn in the battle to keep your alumni interested. You can't help but feel like LinkedIn has started to lose interest in the HE space of late – once they'd sorted out merging company and University pages, they've started to look elsewhere.
If Facebook is becoming the channel for alumni engagement, that might also mean you need to rethink what sort of content you're prepping for your graduates; chances are, business/professional/networking type stuff simply won't work that well on Facebook, whereas nostalgia, good news and simple school pride will.
The results of this section potentially give you a starting point for channel-specific strategies, allowing you to clearly define which audiences you might want to prioritise on different spaces – it would certainly be interesting to test.
Video – don't necessarily believe the hype
We all know about video, right? It's the medium for anyone doing social media in 2018 – the social networks want more video, our audiences want more video, it's all video, video, video!
Well, that might be so, but it hasn't necessarily translated to our survey respondents. When we asked how much of your social media content is video, 62% of those who took part said 'not that much', while 29% reckoned it was around half.
Only 7% said more than half of their content was video, while just one respondent said they don't do any video.
When asked how much more video people were planning for the next 12 months, the results still don't necessarily match with what all of those social media experts are saying. 49% said they planned to do a bit more, while 27% said they'd carry on as they were right now. A quarter of our respondents said they planned to do 'way more' video in the next year.
Yes, most people who took part in our survey plan to do more video in the next year, but there probably wasn't as much enthusiasm for the 'way more' option that we might have expected. And, the fact that almost two-thirds of our respondents are currently not really doing that much video was very interesting.
Naturally, this could come down to resourcing – do we have the people, the skills and the equipment to create video? Are we able to plug any gaps in any of those areas? As social media managers, are we making sure we're staying relevant to the development of our profession and ensuring we can pull our phone of our pocket and capture some video?
Video has a far lower barrier to entry than it did even a couple of years ago but it is still an investment – it will be fascinating to see how institutions approach it over the coming months.
Podcasts still niche – for now
We also asked whether or not people taking part in our survey worked at institutions that produced a podcast – mainly because, well, we love a good podcast.
Not surprisingly, the most popular answer was 'no', which accounted for 62% of our respondents. However, 22% of our respondents already work somewhere that is investing in audio, while the remaining 16% should be able to join that group in the next 12 months.
This kind of confirms the feeling we've had in our gut about podcasting for a while now…something is happening. It's not gone over the top just yet, but it's hard to argue that it's not becoming more important.
We lurk and we've got good careers, but we'd also like a detox
As we got towards the end of our survey, we wanted to get into the minds of our respondents a little more and find out how they feel about social media in general.
First up, we tried to establish how doing social media 'for work' affects how you use it in your own time. The most popular answer – with 38% – was being a lurker…we like to read and watch but are less fussed about posting.
After the lurkers came a bit of split – 20% of respondents are putting their day job to good use and using their social media skills to help with their side hustles, while a further 20% actually want to be on social less, but feel pressured to have a presence because of their jobs. Hmm.
18% of respondents clearly just love social media, as they're posting on their personal channels as much as they do for work, while two of our respondents go completely off-grid as soon as they're done for the day.
That brings us on nicely to our question asking whether our respondents would like to take a detox from social media. 49% said they would, 18% said they wouldn't and the remaining third weren't bothered either way. The big question this poses has to be the following; what can be done to support those who do want a detox to do so, when the thing they want to detox from is also their job?
We also asked what our respondents thought about the career prospects of working in social media. Only four respondents (9%) said they were worried, while 51% feel really good about it all and see it as an area that will only continue to grow.
The remaining 40%? They (perhaps quite sensibly) plumped for the 'I don't know but please don't fire me!' option. Which is fine…we don't have that sort of power anyway.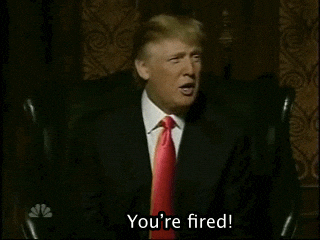 We all love the 'Gram
To round things off, we asked our participants what their favourite social media channel was. Unsurprisingly, the overwhelming winner was Instagram. It seems like the 'Gram really is the place to be right now.
Thanks so much to everyone for taking part in our survey – we'll run it again towards the end of summer and see if anything has changed!
Got some other questions you'd like us to throw in to the next version of this survey? Let us know using our contact form.