Estimated read time: 5 minutes
At ASDIE next week we're gathering together a panel of real, living, current students to get their opinions on, well, anything you like. And, you can get involved regardless of whether or not you'll be there in person on the day!
Yes, we're doing something a bit different for our contribution to this year's Annual Summit for Digital Innovation in Education, which takes place in London next week…instead of just giving another presentation, we're running our own student panel!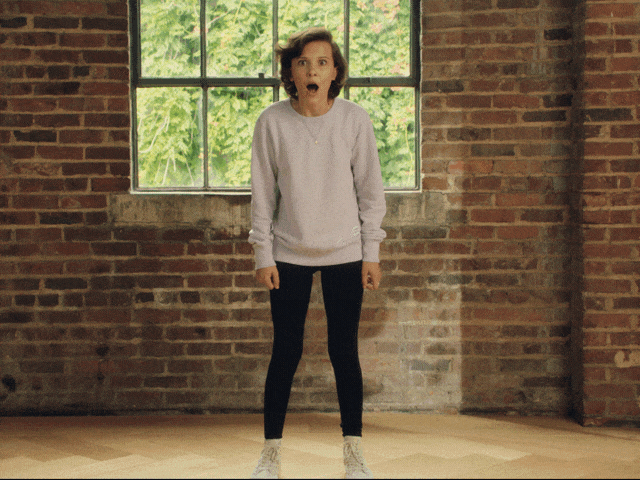 So, that means ASDIE attendees will be able to grill our students (who you can meet further down this page) on just about anything they like – either in person from the floor or via social media.
BUT, you don't have to be attending ASDIE to get involved (although we'd LOVE to see you there, obvs) as you can submit your own questions at the bottom of this page.
Why do this, you might wonder…well, we're only flipping RECORDING the session and putting it out as a special live edition of The Native Podcast the Monday after ASDIE!
So, whether you ask in person or ask remotely, you can DEFINITELY put your question to our panel!
What would be good now, we guess, would be for you to meet our panel and see what they're excited about when it comes to ASDIE.
Well, funny you should say that…
Meet our #ASDIE18 student panel!
Our panel can't wait to answer your questions – let us introduce you 👇
Issy Reeve
Issy is studying Psychology at Staffordshire University and is about to enter her third and final year of undergraduate study.
She says she is looking forward to seeing how companies and universities perceive what current students go toward and interact with and how they are looking to utilise the ever-changing trends in technology and social media.
From being part of the panel I feel like I will be contributing and help give people an insight on what students motivate and entice them to get involved.
Molly Wilson
Molly is studying English and German Literature at the University of Warwick and will have just flown home from her year abroad before ASDIE.
She says she is looking forward to gaining some experience in podcasts and public speaking and also to being able to air her views about student issues!
I also think it is a great opportunity and demonstrates my initiative in finding useful experience, to lay a foundation for my future career.
James Stanley
James is about to enter his fourth year studying Chemical Engineering with Management at the University of Edinburgh.
He told us he is particularly looking forward to hearing from high profile employees of some of the largest and most influential organisations in the world.
I'm also looking forward to have my voice heard when discussing how to connect with students.
Eleanor 'Poppy' Greenfield
Poppy is studying Fashion Promotion and Communication at Southampton Solent University, where she will be starting her third and final year of study this Autumn.
She says she is looking forward to being a voice for disabled students or those with invisible illnesses studying at university.
Our struggles are sadly often untold, as well as our needs frequently unmet. However, technology has such a big impact on accessibility and the ability to help us complete our degree. To many, like myself, technology it is a lifeline at university.
Don't be shy!
Right, you've met our panel…now it's time to get your thinking caps on!
If you're coming to ASDIE, make sure you ask a question either in person during the session or on Twitter during the day.
If you can't make it on the day, or would just rather do it this way, then please submit a question using the form below and we'll add it to the list for the session.
Do it now!
Excited much!