Estimated read time: 19 minutes
Last week, a certain tweet from the University of Reading took the internet by storm. Ten days later, the attention of the masses has shifted elsewhere – no doubt lost in area of memes about a certain sport returning to its place of birth. But, that doesn't mean we shouldn't reflect on Reading's moment in the spotlight. So, we spoke to one of the people involved to do just that.
"The first 36 hours was an absolute flood," said Tim Watkins, the University of Reading's Social Media Manager, when asked about the state of his institution's notifications column in the wake of Jog On Day.
"I would refresh the page, scan 200+ new notifications, reply as needed, like the relevant ones, report the abuse and accusations of being a race traitor, and by then the page had updated with the dreaded (*) and needed refreshing again. 
 "It actually went in peaks and troughs. Afternoons would start to get quiet until Americans started waking up and getting online, and it would all pick up again until the early morning, until Europeans started waking up…"
 Just reading Tim's description will no doubt set many social media managers' hearts racing – a mixture of the fear of having stuck your head above the parapet and, let's face it, a touch of adrenaline from the thrill of going viral.
Not that going viral was the point here – oh no. That glorious tweet wasn't simply about using a cutting quip to harvest retweets and likes. It was about the University of Reading standing up for something it believes in, which is why their Corporate Communications Team decided to put out the message they did.
"To be honest, we didn't write and send it with the intention of going viral," Tim explained, "We'd already posted about our scheme a few weeks ago but it was the follow-up criticism we attracted which made us decide to come back more firmly and really plant our flag. We're not apologetic about this scheme and we decided to absolutely stand by the message."
With that in mind, cue the tweet and cue the resulting Twitterstorm. To quote the kids – 'RIP Reading's notifications 😭' 
 "The post went online around 2pm and by 3-4pm it was clearly taking off," said Tim, "Luckily, I have newborn twin boys so at the moment my usual pattern is staying up until around midnight to deal with them, then waking up for an hour or so around 3am, then getting up with my daughter around 6am, which gave me plenty of opportunity to keep half an eye on my phone and keep replying to questions."
**Check out the nine things we learned when the University of Reading won at Twitter**
Seeing a University boldly stand up for itself was, rightly, what has been celebrated most widely over the last week and a bit – it was, after all, a hook on which a large portion of the sector was also able to hang its hat and stand in solidarity with its peers in Berkshire.
But, let's face it, having a killer catchphrase certainly helped too. Enter those now-immortal words: tough. Jog on.
 Tim said: "We'd decided as a team that this was something we weren't apologetic about and we wanted to draw a clear line in the sand about where we stand on supporting people whose lives have been destroyed. 
 "Within the Corporate Communications team we were all pretty understanding of the University's direction and we all felt like we understood the lines and limits very clearly. 
 "Jog on was a slight departure from our normal tone but we work in a great environment with very supportive and trusting leadership. We know that if we work in good faith and within reason we'll be supported win, lose or draw, and that inspires us to try new things and gives us latitude to work. I think I can speak for all my Corporate Comms colleagues at Reading and say it's great to have your skills and areas of expertise respected. 
 "Jog on is actually first recorded in a Scottish tune from the 1600's called Maggie Lauder, so we must have been inspired by the team's deep love of ancient folk zingers." 
 'Richt scornfully she answered him,
Begone, you hallanshakerl
Jog on your gate, you bladderskate!'  
 Perhaps one of the most surprising things that comes out of the replies to Reading's tweet is that some folk seemed to be genuinely offended by the use of that phrase. Yep, offended by the use of 'jog on' – you'd dread to think what they'd make of an episode of The Thick of It.
"It was surprising," Tim agreed, "We would never swear on the uni accounts but we all felt that jog on was pretty safe. I think it's the unexpectedness of it, which is part of the reason Museum of English Rural Life had such initial success with Absolute Unit (Ed: more on that later). Obviously that's a cheap trick to play more than once unless it becomes your consistent institutional voice, so it's not our new go-to."
Aside from showing a very low swearing threshold for some Twitter users, the post from the University of Reading achieved two big things; it brought joy to the feeds of thousands of good people around the world while, at the same time, pissed off a load of racists. And, it felt good.
"Absolutely," said Tim, "The University welcomes reasoned debate and facilitates political discussion throughout the year, and our Press team did a great job of elaborating on our position to media enquiries from around the world, as we did over and over and over on social media.
"Anyone who was just frothing about immigrants didn't get a reply."
Of course, such an epic show of Twitter mastery was not entirely without criticism. Seeing those sensitive Britain First types get their knickers in a twist about it all was probably to be expected. But having the Guardian write an op-ed claiming the tweet has done 'more harm than good'? That was a bit of a surprise.
 "My personal opinion was that the piece was legitimate but a bit unfair," Tim explained, "Criticism of our approach is absolutely legitimate, but stories about a balloon to be flown over London depicting Donald Trump as a fat baby aren't criticised in similar terms for entrenching divisions and shutting down debate. So it is disappointing, given the issue we're standing up for is an important one about social justice. 
"Of course, because of the nature of social media, the original tweet didn't include all of our 'yes but' caveats which we deployed many many times in the replies and comments sections, and these didn't get mentioned in lots of the coverage."
For your wider understanding, dear reader, here are some other points that have ended up overlooked in the bulk of the Jog On coverage:
The University of Reading also offers bursaries and scholarships for UK students from low-income and disadvantaged backgrounds.

The University of Reading regularly and neutrally hosts debates and discussions with representatives from all major political parties.

The University of Reading facilitated a major EU referendum debate.

The University of Reading hosted a public Q&A session with a refugee student on the importance of supporting education.
You get the idea.
Ever the pragmatist, Tim hasn't let being stung by the Guardian get him too down.
 "It's fine." He said, "I'm capitalising on the success of the tweet by talking to The Native for an outrageous interview fee – right Dave? (Ed: a fee that will, of course, be donated to Reading's ongoing fundraising efforts to offer scholarships for refugees, right Tim?) – and the author of the Guardian piece has a comms agency to promote and a topical issue from which to hang a column. 
 "To be honest, we started a massive discussion which led to huge outpourings of overwhelming support and interest in the scholarships from staff, students, alumni, local community, and an international audience, and if the cost of that is some criticism about professionalism and appropriate voice, ok. 
"Scholarships for refugees and asylum seekers aren't a new idea and Reading isn't the first university to do it, so we were able to also shine a light on our colleagues at other institutions and they got some extra exposure to promote their own offerings. 
 "While our first post was short and a bit sharp, I wish it had been taken in the larger context of a response to racist criticism of a valuable life-changing scheme and a one-off reaction – not as an attempt to get likes by being smartarses. 
 "Looking at our institutional tone of voice on Twitter before this tweet you can easily see that we maintain a pretty casual presence which is neither formal nor snarky (I'm getting very sick of seeing that word) so this post isn't the hugely shocking departure from rigid corporate-speak that some people have made it out to be." 
 As Tim alluded to, the outpouring of support and interest in Reading's scholarships off the back of this tweet has been nothing short of spectacular – to the point where the University has set up a dedicated fundraising page to help fund an additional scholarship.
"We were so grateful for the generosity of people around the world that we wanted them to be able to contribute to these scholarships," said Tim, "Our Alumni team already raise money for several development and support projects but we wanted this to be clearly separate and make sure nobody felt like their donation was being tossed into a larger pot with other causes. They worked like demons and got a special form online ASAP so we could give people an outlet for their kindness." 
Not only that, the tweet did a pretty good job of engaging alumni and gaining both celebrity and even royal approval – they're pretty big in Jordan don't you know?
"It was great to see our alumni popping up across the world to support us," Tim said, "We had a few messages saying people had been out of touch with Reading and not felt a need to keep in touch or donate in the past but this was an issue which they wanted to get behind – amazing. 
 "It's been a bit weird seeing celebrities and seriously influential people in our notifications columns. Nick Offerman – we love you. Who would have known the Queen of Jordan would retweet a Hot Fuzz line?"
Now, more than a week since the original post, the online world has moved on – after all, there's always something else to either share, take issue with, or take joy in. With the dust settled and the University of Reading now firmly established as heroes of the sector, it's probably a good time to take stock and reflect.
So, what has going viral taught Tim exactly?
"That my wife isn't as impressed by impressions and reach stats as I hoped she'd be. That it will probably never happen again, and it's probably not anything you can aim for as a KPI or metric of success. And that comms people can put two and two together and find me on Twitter, but white supremacists can't." 
 Tim is also confident that, if offered a the chance to go back to last week, he and his colleagues would do it all again.
 "If my DeLorean could go into the future and I saw the University trying to keep that same style and tone for every issue I'd probably tell them to tone it down," he added, "This isn't our new voice, this was a slight departure from our usual style of friendly confident optimistic helpful expertise to stand firmly by something we believe in. If we get criticised for our work with Reading Pride festival or something similarly worthwhile we might venture back to it but you won't find us adopting this permanently."
And that, friends, is just about that – but not before we quickly stop by the museum gift shop on our way out. You see, those of you who've been paying attention will have noticed that, when it comes to viral tweets, there must be something in the waters of the River Thames and River Kennet that surround Reading.
What are we on about? We're talking absolute units, of course.
 The aforementioned unit came from the Museum of English Rural Life – itself a part of the University of Reading. So, we couldn't let Tim go without asking the ultimate question…
Which was better; Jog On or Absolute Unit?
"Absolute Unit went further (30k retweets, 100k likes, not that I'm counting) and probably made people happier," said Tim, "It's hard to get upset about helping refugees but it's even harder to get upset about giant sheep.
"We did manage to get more coverage on white power blogs which is not something that MERL were able to do. 
 "I liked MERL's tweet partly because it was properly nuts and partly because it's changed how 'traditional' institutions operate on social media. They've had engagement from demographics that museums would kill to reach and developed a style and tone of voice that would be almost impossible to duplicate."
So, there you go – a 2,000 word interview based off a single tweet. Don't like it? You know what to do.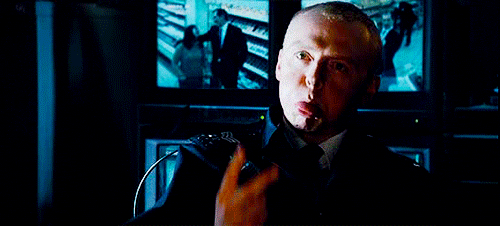 **Help fund a 15th scholarship for a refugee by donating to the University of Reading's campaign yourself.**
Tim Watkins is the University of Reading's Social Media Manager and, needless to say, the views expressed in this interview are his and not necessarily those of his employer. But you knew that anyway.