Estimated read time: 7 minutes
Covering an event on social media is much fun. But, it shouldn't be entered into lightly, as our guest columnist Daniel Marrable knows. Thankfully, he's got some stellar tips for you.
Graduation just wrapped up at the University of Glasgow (#UofGgrad18) so while it's still fresh in my head I thought it fitting to pull together some Do's and Don'ts for how we cover events on Social Media.
DO
your research
Find out the names of the people who you think would be good to interview or tweet at and save their details on your phone in your notes. Find out relevant handles and hashtags. Have a look at the schedule and identify the peak times you feel would be good for creating content so you're not chasing your tail or sitting around.
DON'T
be repetitive
By knowing how the event is going to play out you'll have more ideas on how to portray content. No one wants to follow your event on social if all you're posting up is a picture from where you're sitting with the speaker a tiny spec in the photo. Move around, get up close, interact with the other people using the same hashtag, vary the content (video, photos, gifs etc.).
DO
charge it all
It might sound silly but, charging your phone and checking your equipment the day before is a must. External chargers are also very handy… but they need charged too on occasion.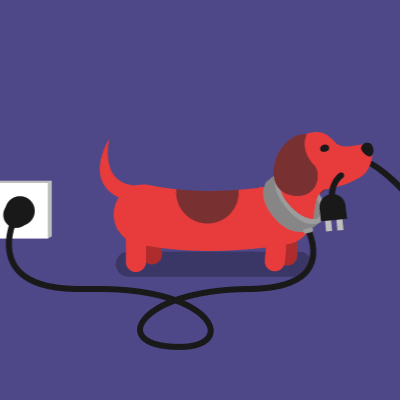 DON'T
overdo it
Posting tons of content about generally the same thing will fatigue your audience very quickly. Take the time to find those content 'gems' and then expand from there. It could be a good story or narrative, a great picture or a quirky comment. Don't feel pressured that just because you're at an event you need to be churning out content all the time.
DO
templates
If you're planning on editing on the fly make sure you set up your editing software for captions, titles and animations so you're not wasting time looking through other projects trying to copy and paste. Also bring along an external hard drive, it can make a big difference when you're trying to move data about.
DON'T
be shy
Break through that social barrier, pretend to be a roving reporter if it helps. Politely introduce yourself to groups of people and tell them you're getting content for your uni channel and don't forget to smile. Most people will oblige (get that pitch spot on… we usually just say 'a couple words for Social Media?'), but if you get rejected just move on to the next. Some of the best stories we found during grad was from approaching people and asking them a couple simple questions. Make sure you have a couple starter questions for people, the best questions prompt people to talk about themselves, because everyone loves talking about themselves.
DO
choose your channels
Knowing the channels you want to publish one helps dictate the type of content you want to create. If you're planning on covering an event on two completely different channels (like Twitter and Instagram Stories) it sometimes helps to have two people doing it to ensure that both channels are staying true to their own tone of voice.
DON'T
confine yourself to one channel
If you're a team of one, you might choose a primary channel to cover the event live (like Twitter) but it doesn't mean that the other channels should be forgotten about. There are lots of chances to re-purpose content right before or after an event.
DO
give yourself time
Be realistic about what you can achieve at an event. At this year's grad we decided that we would gather all the content we needed for the day from 9am – 12:30/1pm. This gave us the afternoon to create something more substantial, which ended up being a short 2-minute video each day along with additional videos telling people's stories. If we stayed out the entire day we would have come back with tons of content and no clue what to do with it. Getting your timing right also affects the relevancy of your content; you want a quick turnaround to capitalise on the people's interest in the event. We always try to publish something of value on the same day or early evening.  
DON'T
forget to have fun
This sounds very clichéd but it's true. Immerse yourself in the event and enjoy it, that way the content you create will be genuine. The energy you have going into an event massively effects the quality of your output. If all else fails just make a video of a dog.
One of the greatest perks of running Social Media channels is the cool events we all get to attend. I'd love to hear how you cover events, so let me know if I've missed anything out.