Estimated read time: 12 minutes
It's already almost a week since the 2018 vintage of A-level Results Day in the UK and social media managers at Universities up and down the country can breathe a sigh of relief.
The day is always a mixture of f- words; fun, frantic, frenetic…and a more obvious one.
Having spent the day sat on Twitter and watching things unfold, I managed to get a flavour of what was happening up and down the land, and what sort of tactics different institutions were using. With that in mind, here's a roundup of what caught my eye.
Kick off
Of course, we couldn't get things started without the official start of Results Day; a tweet from Jeremy Clarkson. Loathe him or really loathe him, you can't deny he's as much of the day now as headlines about exams getting easier and local press photographers making blonde girls jump for joy.
The only way is Essex
So, we need to talk about Essex, don't we? They started off cheeky enough…
Got cheekier…
And then excelled themselves…
Now, there's been plenty written since Results Day taking a swipe at Essex for their approach; fellow social media pros either smugly talking of Essex's 'fail' or whining that their approach offended them, academics banging on about this being the fault of the marketisation of the sector or, my favourite, the know-it-all keyboard warriors taking every opportunity to reply with a cutting remark along the lines of 'this is bad social media'.
Well, to quote another hot tweet from the sector in 2018; all the haters can jog on.
I have nothing but respect for the folk at Essex for taking this approach. Yes, they pushed the envelope and ruffled some feathers (and I can see why some felt it went too far), but what good University doesn't do exactly that at some point? Just because it was the guys marketing doing it and not some professor, doesn't make it any less valid.
Let's face it, it's dull spending every day watching Universities up and down the land adopt the same 'polite and professional' social media persona, the sort of place that lets you know it's having an edgy day by using a gif or an emoji. Be honest, they all start blurring into one after a while.
What I loved about Essex's approach was that they made the most of the one day in the HE calendar when they could have a bit more character. Sure, they offended a few people along the way, but so does every innovator and influencer. Give me Nirvana over Coldplay any day of the week.
We can't look longingly at the hundreds of brands that engage in this kind of social media banter with each other every single day, only to cry when someone else has the courage to do it in our own sector.
Also, what seems to have been overlooked among the 'that's not cricket' contingent is how brilliantly Leeds Beckett did in their replies (and their neighbours from Leeds too). The whole exchange was witty, snappy and showed both sides to be chock-full of character. I'd give them both a gold star.
With all that in mind, it's a shame that Essex have deleted their stand-out tweets and have posted an apology. I get why they did it, but I'd have much rather seen them own it all the way. Let's not kids ourselves; while we're all part of the same sector and face the same issues, we're still competitors. We can still respect each other while having a bit of fun on the Internet.
After all, if you can't take a bit of stick you probably shouldn't be on social media anyway.
Ok, phew, rant over…here's what else stood out!
Hero worship
We're big fans of some hero content here at The Native HQ. And, given how everyone seems fixated on showing behind-the-scenes or hunting for the best gif to use, the high production values of hero pieces can still really stand out among the noise.
Take this piece from the University of Hull for example – bags of cool packed into half a minute.
Or this one from Leicester, where they took the idea of having space and ran with it…
Winner
Talking of space, how about this for knocking it out of the park when it comes to print ads?
Take a bow Reading, take a bow.
Nerve centre vibes
Is clearing even clearing unless a University takes their followers into the weird and wonderful world of their clearing hotline call centres? Particular when the person showing behind the curtain is a student ambassador?
Good stuff from Staffordshire…
Gloucestershire…
And Brighton.
Kudos to Bedfordshire for tempting people in with the prospect of speaking to someone dressed as a demonic bull.
And, of course, there's the video of the lucky caller who gets something a little bit special. This was neat from Greenwich – instead of the tired tactic of handing the phone to your VC and enduring a conversation that is horrendously awkward for both sides, they literally changed a student's life by giving them travel around London for a year. Boom!
The pressure
Of course, being in the call centre can be a daunting task. Therefore, time to salute Lydia – what happened to her could have happened to any of us!
And hey, at least it wasn't as bad as that one time with the tree…
Going live
Savvy use of live video on the day from Anglia Ruskin – interactive, informative and engaging. Well done.
So close
High five to Plymouth for pulling together a neat guide to clearing that was full of useful info, but off to the sin bin you go for sticking it out as a PDF.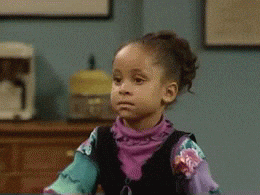 Solid meme game
The 'list some reasons with a punchline' meme is arguably past its prime, but this version from Roehampton was enjoyable nonetheless.
Make it personal
Personalisation continues to grow in influence on Results Day. We saw the return of Oxford Brookes' award-winning #helloBrookes project…
While personalised gifs appeared to be the social media trick du jour in 2018. Imperial's were especially excellent.
Also, high fives to Newcastle…
And Keele…
Feelings
Acting as a sort of counterbalance to all the marketing noise, a few institutions put their focus on how their students were actually feeling on the day. For example, Bradford took a literal look at emotional rollercoaster of results day…
While Loughborough simply showed they had heart.
But, perhaps the most insightful piece of content when it came to answering the question 'how do students feel on result day?' came from an actual student. Skip to 00:11:22 of the below video the good bit – and high five to Eve's dog for bombing the big moment.
Flashback
Abertay kept calm and took us back to 2012.
Nice puns
Sunderland's dad joke hashtag made me cringe and smile at the same time.
This gif>your gifs
Congratulations to Glasgow for creating a gif of a dabbing unicorn. Marvellous.
Hair-raising
Not an obvious source of clearing content here, coming as it did from Coventry Bears Rugby League Club, but I think you'll agree it's pretty good. And, it's relevant too; a bunch of the Bears' first team squad are on sports scholarships with Coventry University, so they can offer talented young players a real pathway to sporting and academic success.
Also, that hair though.
Wait, what?
Weird post of the day goes to Bucks New University for this creepy thing…
Sure.
Lolz
Now, this is obviously a spoof from The Daily Mash. But, at the same time, if this actually happens post-Brexit I genuinely won't be surprised.
And finally
Of course, after all that the headline ending up going to Stormzy, with the terrific news that he's launched a Cambridge scholarship for two black students. Wonderful stuff.
Well, that's that for results day and clearing 2018 – see you in 12 months!