Estimated read time: 7 minutes
Crunching numbers and analysing data is an integral part of our jobs as social media professionals, but it can sometimes get bumped down the priority list when other, more 'urgent' tasks appear.
I'm here to a) confess my unadulterated love for spreadsheets and b) tell you how I'm turning social analysis from a forgotten-about task to a streamlined part of my working routine.
*If you'd like to be a future From the Inside columnist then please get in touch!*
Investing time to get the ball rolling
There's no way around it: analysing data and creating reports takes time, and if you're like me, you're not exactly blessed with hours and hours just waiting to be filled with lovely stats. However, it is vital if you want to refine and improve your social media presence, and show off your amazing work to your managers and colleagues.
What's been effective for me is taking a chunk of time to create a foundation of reports so that I can churn out stats more quickly when I need them on a regular basis. Setting up just one regular dashboard is a great way to begin this process, whether that's weekly, monthly, quarterly, or whatever other time period you fancy!
Regardless of how often you want to report, your dashboards should be simple, easy to read, and relevant to the widest audience you have. For me that means a single side of A4, with a colourful design, and including our overall reach and engagement, our best-performing content, and a few bullet points of explanation. Setting aside the time to create a dashboard design and some spreadsheet templates to let you sift through your data quickly makes a world of difference to the time it takes further down the line when you need to get your key stats done asap.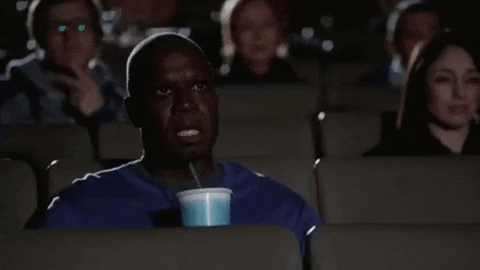 Getting your head around the basics
Harsh truth time: splashing the cash on fancy analytics tools isn't going to do you any good if you don't know what you are looking for from your social stats. It's essential to take some time getting to grips with the fundamentals of the social channels you manage, and making the most of the data available to you through the platforms themselves.
The native insights on Facebook, Twitter, and Instagram vary in levels of detail and user-friendliness, but they are a good way to build up an initial picture of how your content is performing over time. Pull data from all three and play around with different ways to analyse and display it – you may turn up some more obscure stats you had never considered before.
Spending time on the basics (and figuring out Facebook's god-awful data export spreadsheets) will stand you in good stead when it's time to expand your analytics: you will know what functionality to prioritise, how you want your reporting to be formatted – and you won't get ripped off!
Telling people what stats they should be interested in
Now, I don't mean this literally, but we have all come up against people to whom social ROI was the only stat that mattered – and we all know that that's not the case! Social media's worth comes from much more than just how much income it generates – and that's not to mention that ROI can be near-impossible to prove. To make sure your stats don't fall flat, you need to challenge those more traditional notions of success.
For reporting on bigger campaigns, I find it's best to create a balance: satisfy your ROI-focused critics with a tangible outcome (Open Day bookings, for example) to get their attention, and then introduce them to some 'softer' results (like Q&A question submissions, sentiment analysis, or mentions on more hidden channels like Facebook groups or Instagram stories). If you take the time to explain why these engagements are meaningful then you can gradually move them towards a more open-minded view of social's value to your organisation.
Talk to people!
It's all well and good sending around a spreadsheet or dashboard to show off your stats, but there's a good chance that some of your colleagues won't take much notice, or understand the significance of your numbers. Try and speak to some key people in the departments you work closely with, and ask for feedback. What do they like or dislike about the way you presented your stats? Where would they like more detail? People are always afraid to ask questions for fear of looking ignorant, so always be open to talk and provide further analysis, and make it clear that there's no such thing as a stupid question!
There's plenty more advice out there on the technical side of social analysis, and lots of great tools that you can explore to level up your stats, but these four 'rules' have helped me take social reporting from being pushed to the bottom of my to-do list to a reliable, regular, and productive working routine. Hopefully they will help you do the same!
*If you'd like to be a future From the Inside columnist then please get in touch!*