Estimated read time: 6 minutes
It's been a fortnight since Spotify opened its doors to podcasters across the web, welcoming people's shows with a submission process that was little more than a couple of clicks.
Not only that, Spotify's podcasting dashboard also offers producers analytics on their shows – nice.
Now, Apple Podcasts is coming up to a year since it (finally) offered analytics on its own platform and they've spent most of 2018 fiddling with them and trying to make them more useful.
Analytics – or lack of them – has long been a sticking point of the podcasting industry. But, with Spotify getting more serious about the medium hopefully it will result in the analytical side improving across the board.
We submitted The Native Podcast to Spotify as soon as doors opened and have been playing with the analytics dashboard since. It got us thinking, who currently offers the best analytics for podcasts – Apple or Spotify?
Well, only one way to find out…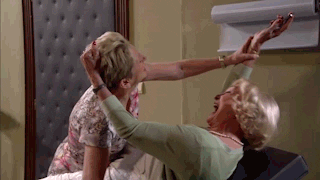 What? No. Not a fight – a comparison!
The home screen
Here's what I see on Apple Podcasts…
And on Spotify…
Immediately, we're comparing apples with Spotifys – sorry, pears. On Apple, we can see how many individual devices have accessed our podcasts – provided those people have the most recent iOS, I should add – as well an average amount of time each device spends listening to the show and a total amount of time listened.
Spotify's headline stats are different; 'starts' is the number of people who listen to any amount of your show – even 0.002 seconds – while 'streams' is anyone who sticks around for a least one minute. As for listeners, well, you can guess what that means.
One neat addition on Spotify is knowing how many followers you have – Apple seems to tell you what percentage of the devices who listened to your content are subscribers. That's ok, but I'd rather just know how many subscribers I have without the need for a calculator
Some other useful points to note; Apple's timestamp will quite often pick up where you left it, which means if the last time you logged in you went back a few months a then logged, you'll resume at that point. Spotify defaults to the last seven days, which seems more logical.
Second, Spotify's layout just looks nicer than Apple's.
Other than that, they're tough to compare because of the different metrics they're showing.
Episode view
When you look at individual episodes, you start to get more crossover. Here's Apple…
And here's Spotify…
As you can see, pretty similar. Both give you an idea of how much of the episode – on average – has been listened to. Although, I have to say, Spotify's way of listing it as an actual amount of time, rather than a percentage, is a far better user experience.
Where Apple scores some bonus points is the detail in its drop-out graph – you can actually play back the episode and pinpoint the exact moments where people drop out…which could be very handy if you run a show with ads. Spotify does something similar, but without the option to play the episode, so Apple just edges it here.
Apple also gives you a total amount of time listened to per episode, which Spotify doesn't, while it's also worth a note on Apple's 'devices subscribed' metric, as it's slightly confusing. It actually refers to the percentage of the individual devices (found in the top left) that became subscribers while listening to this particular episode. Interesting.
Other stuff
Spotify does give you a few bits of audience data – gender, age, country etc – which might be interesting to some podcasters, while Apple simply gives you info on where your audience is listening from.
Much of a muchness really.
The verdict
Let's face it, neither platform has nailed this yet. Both interfaces still have a clunky feel to them, there's no export option and it would be nice if they measured the same metrics as each other.
But, both of these platforms are in beta, so we can expect them to improve over time. It's far better to have what we have than to have nothing…fingers crossed they both up their game soon!