Estimated read time: 8 minutes
If your job involves running social media for your organisation, you're probably used to getting some of the same questions from your colleagues over and over again.
I started to wonder what an FAQ might look like for my job, then decided to compare notes with some of my fellow social media-ers (that's a word), and found some remarkable similarities. So without further ado, here's the things we most want our colleagues to know – in a handy guide ready to be mass forwarded!
Social media takes time
Writing tweets or posting photos to Instagram just takes a few minutes, doesn't it? Sadly not.
The way you might post to your personal account is pretty different to the way we work. Creating a single tweet might involve a process of initial research, speaking to multiple teams to gather information, editing/producing photos or videos, writing and editing copy, and scheduling maybe weeks or months in advance.
To create content every day for several different channels, each with a different format and tone, is definitely a full-time job. Next time you're tempted to make that joke about us 'being paid to sit on Facebook all day!' – remember we might have heard that one before 😉
We have lots of stats at our disposal
Social media is a science, and we spend a significant chunk of our time analysing the performance of our channels. We have data on who our audiences are, which posts they enjoy and engage with, how our channels are growing or changing over time, and loads more.
On top of that, managing our channels all day every day gives us a pretty reliable knowledge of exactly how our posts will perform, before we've even posted them. When we give advice on how marketing or communications content might be improved for social media, it can sometimes seem like we're trying to be a digital version of Mystic Meg with our predictions, but rest assured that we won't make suggestions unless they're backed up by fact. You can trust us!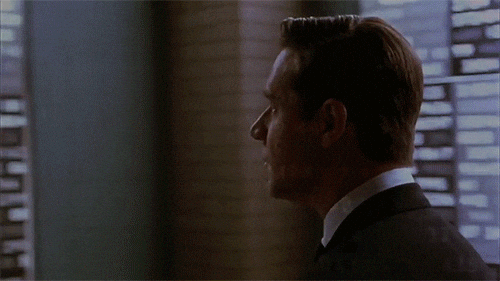 This is us when it's time to crunch the numbers for our monthly social reports.
We don't enjoy saying no, but sometimes it's necessary
Turning down requests from our colleagues is never fun, and we're sometimes worried we have a reputation for 'always saying no'.
The reality is that at any one time, we might be dealing with a whole inbox full of messages from people asking us to promote their event or their course or their research. We have to prioritise our audience and what they want to see; and we know that they will most likely unfollow us if we started posting every half hour and dominating their feeds.
If we can't post what you have suggested, it's nothing personal – it just wasn't the right thing for our channels at that time. Please don't be discouraged from suggesting things to us in the future!

Saying no is really the worst.
Social media is really important for your brand
This one's kind of for you, senior managers: take a minute to Google your institution.
Where does the first social media profile show up – sixth, third, second result? Definitely on the first page, right? Your social media accounts are one of the most important channels for communicating to your audiences, and in 2018 we can be quite sure that social isn't going away any time soon – especially for our digitally-minded student audiences.
Make sure you are investing an appropriate amount of resource and time into your social media management. Your social team (or individual) has responsibility for all of the content you post, your interactions with other organisations, and your response to complaints and crises.
They probably also work out of hours to make sure they keep on top of urgent enquiries and provide a good customer service to all of the varied questions they receive.
To do all of that effectively, your social team need to be part of your organisation's strategy and planning discussions, and need to be compensated appropriately for their time. We want to do a great job – we might just need some back-up from you to do it.
We don't bite!
One of the best parts of our job is getting to hear about the amazing variety of things going on around our institution, from the people who are passionate about and leading those projects.
Sometimes we hear you talking about your work not being 'right' or 'relevant' enough for social media, or saying that you're not 'down with the kids', but the truth is that these days anything goes on social, and often the most unexpected content can be the best.
We rely on you to help us show off all the great things you do, so please never be afraid to let us know what you're working on. We won't suddenly order you to appear live on camera or become instant experts in the technical aspects of Instagram stories, but we will work together with you to get our followers just as excited about your project as you are.
___________
There are plenty more myths about social media that we could spend time chatting about, but hopefully I've given you some food for thought.
Social media is becoming an increasingly significant part of our lives and although it's not without its flaws, it can be a powerful way to reach new people. Getting all of you, our friends and colleagues, involved, is our best chance to harness that power to share our institution's great work with the world – so don't be a stranger!